We have a great team!
They are all so talented and very caring. They really take time to get to know our patients and their families … not because it's part of their job description, but because they genuinely enjoy creating those relationships!
We have a great time with each other and this closeness shows in everything we do: it is important to all of us to work in a positive, upbeat environment, where we support each other in order to provide the best experience for our patients.
My team is skilled, professional, and dedicated to caring for each patient like family. I could not be more proud to work alongside such remarkable people!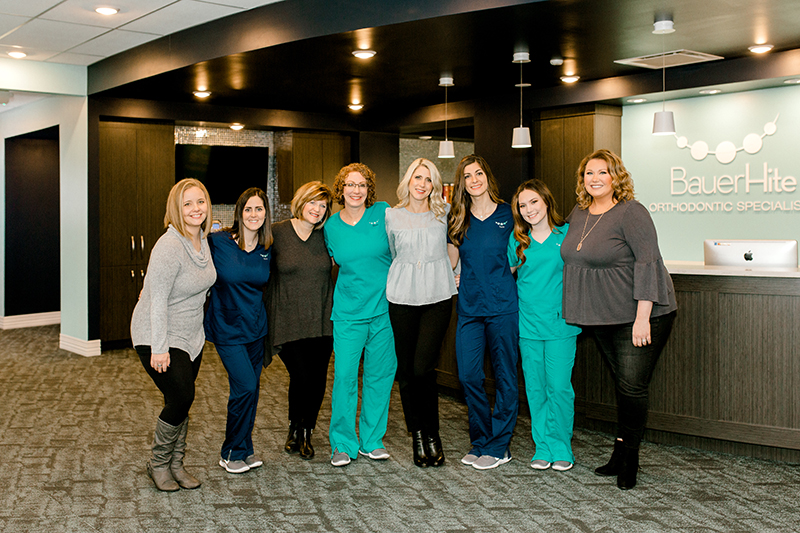 ~ Dr. Hite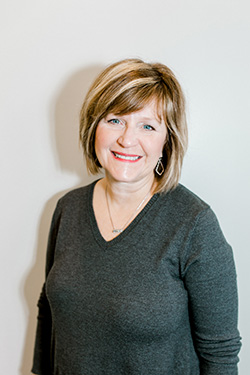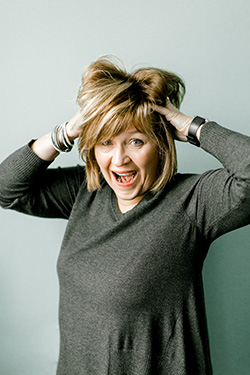 Paula
Office Manager
I enjoy having good relationships with our staff and working with them to keep our practice running smoothly. That's important, as it means our patients and their families have pleasant visits and an exceptional treatment experience as they change their smiles!
My husband Kenny and I have been married for 35 years. We have a grown son, Brock, daughter-in-law Brittany, and a Scottish Terrier. Kenny and I love sports, especially Cardinals baseball and Alabama football, and we love the beach, too.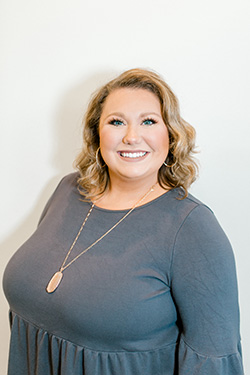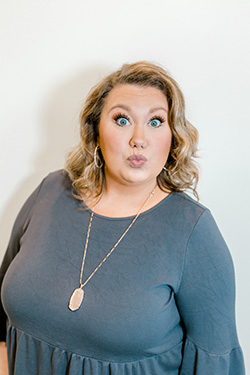 Brittany
Treatment Coordinator
I love making new patients feel warm and welcome in our practice, and am happy when I'm able to ease their fears over the thought of braces. I want every person who walks through our door to feel loved and safe. I strive to make their time here the best part of their day and especially love that I get to help people on their journey to a confident smile they're proud to share!
My husband Shaun and I recently bought our first home, which we share with our fun, crazy, and loving Lab, Luna. Outside of work, we love watching St. Louis sports and attending Blues and Cardinal games. I'm a big movie buff so I love a good, cozy movie night or binging on a favorite show. I also love being out in the country, traveling to new places, and time with family and friends.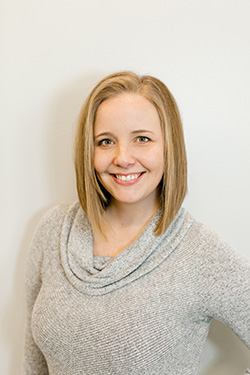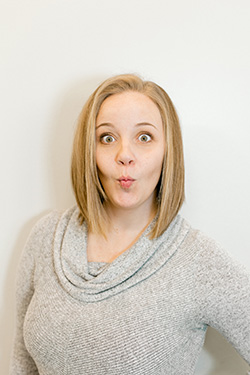 Ashley
Scheduling Coordinator
I love connecting with our awesome patients and their families I love being able to watch each person's smile transform into something beautiful while keeping up with their activities and the big events going on in their lives!
My husband Ryan and I live in Wood River with our dog, Zoey. We spend our weekends riding our side-by-side, golfing, or staying home and binge-watching Netflix. We also love to travel and spend time with family and friends, attend St. Louis Blues games, and I love to try new recipes, too. Some of them turn out really tasty!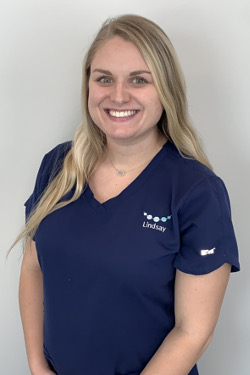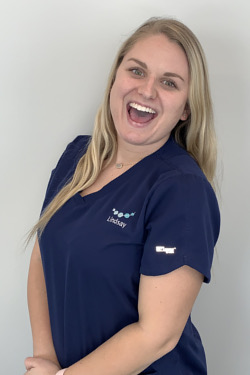 Lindsay
Orthodontic Assistant
I love interacting with patients and getting to know them. My favorite part is seeing the end result with their beautiful smile.
I am finally getting married in March 2021 after rescheduling twice due to covid. I am pregnant with my first son. I also have a stepdaughter who is 10. In my free time, I love being outdoors when the weather is nice but when it's cold you can catch me snuggled up on the couch watching tv or doing a puzzle.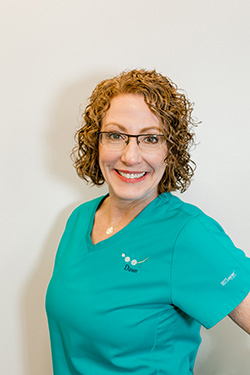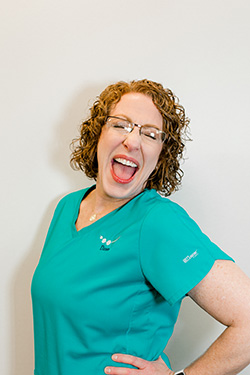 Dawn
Orthodontic Assistant
I like working with all of our amazing patients and getting to know them personally. It's rewarding to help people achieve the best results possible: a healthy and beautiful smile they love!
My high school sweetheart and I have been married for almost 30 years. We have two adult children, as well as two Yorkshire Terriers. We love to travel and I love to do counted cross-stitching projects.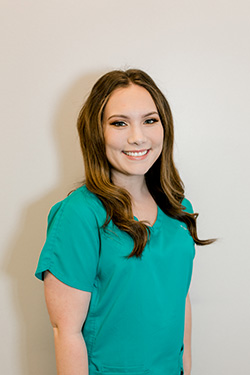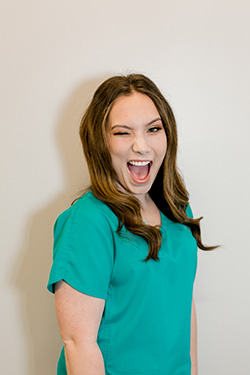 Kyra
Orthodontic Assistant
I love the patient interactions, especially when treatment is finished and we remove braces. Our patients can't stop smiling and are so proud of all they have accomplished!
My boyfriend Brady and I have two cats, Theo and Athena. In my free time, I'm either hiking or doing something crafty. I like to make signs, wreaths, and ornaments around the holiday time! Brady and I are planning a hiking trip in Iceland in March 2020 and I'm SO excited! If I'm not hiking or crafting, I'm probably watching Netflix with Brady.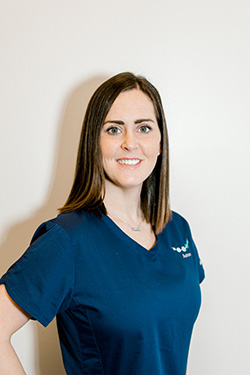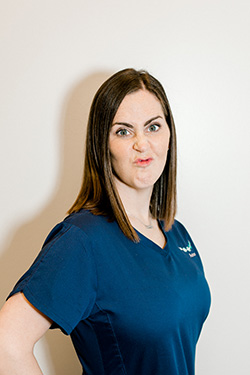 Ashton
Orthodontic Assistant
I love being able to work with the public and educate them on dental health.
When I go home in the evening, it's to spend time with my husband Michael and our two young children, daughter Alyana and son Emmett. We love going on adventures and exploring the outdoors.